The Limón peruano is a star ingredient in the Peruvian cuisine and a must in every kitchen. Its unique, intense flavor and extreme acidity give many savory and sweet dishes as well as drinks and other goodies their unmistakable Peruvian touch.
Also known as Limón sutil, Limón ceutí, Limón mexicano, Limón de pica, Lima ácida and Lima gallega, the Peruvian lime belongs to the commonly known citrus family. Its closet relative is the Key lime.
The Peruvian lime is only around 3 to 4 cm (1.2-1.5 inches) in diameter, has a yellow to dark green, thin zest and light green flesh. Once you cut a Peruvian lime in half the air is filled with an intense, fresh, tart, and zesty scent. It is highly acidic, extremely sour and has an incomparable, distinct, and strong flavor. To make it simple, it smells and tastes of Peru.
However, the lime isn't native to Peru, just naturalized. It originated in southeast Asia and was introduced to Europe through the Middle East and North Africa during the Crusades. With the Spanish conquerors it came to the Caribbean and from there to Latin America, including Peru where the original fruit adapted well to the soil and climate conditions, especially in Northern Peru developing into the Peruvian lime with its unique, typical Peruvian flavor and acidity.
Today, the Limón peruano is a fixed staple of the Peruvian cuisine. Typical Peruvian culinary delights such as the famous Ceviche or Pisco Sour or Peruvian lemonade or Peruvian Pie de Limón as well as many other (fish) dishes, drinks and cocktails, salads, sauces including Salsa Criolla and Peruvian mayonnaise, desserts, cakes, marmalades, etc. can't be imagined without it.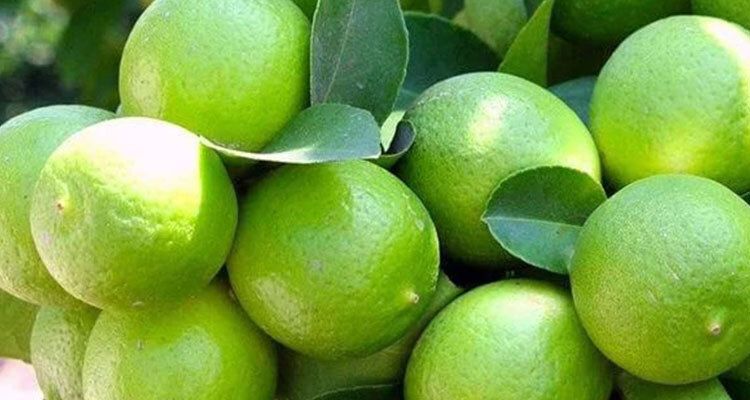 Health benefits of Peruvian limes
Peruvian limes are nutritional powerhouses. They are high in vitamin C (ascorbic acid) providing in just one single lime over 20% of your recommended daily intake. They also contain small amounts of calcium, magnesium, potassium, and iron as well as vitamin B1 (thiamine), B2 (riboflavin), B3 (niacin), B6, and B9 (folate), and some other antioxidants.
Vitamin C is necessary for the growth, development, and repair of all body tissues. It plays an important role in numerous body functions, such as the proper functioning of the immune system, the absorption of iron, the formation of collagen, wound healing, and the maintenance of cartilage, bones, and teeth.
Vitamin C is believed to reduced stress, inflammation, and heart disease risk factors, may help prevent kidney stones and thanks to its antioxidant properties can be beneficial when it comes to aging promoting healthy skin and reducing wrinkles.