Peru is a vast country, and distances between the countless attractions are great. The fastest and safest, but unfortunately as well the most expensive way of getting around Peru surely is by plane.
Long-distance buses however are inexpensive and widely available, but journeys can be extremely long and tiring – a trip from Lima to Cuzco takes around 21 hours. As fatal accidents aren't unusual in Peru and muggings and assaults occur regularly, we highly recommend using better / more expensive, but still very affordable bus companies that usually follow international safety and security standards.
Lima is a chapter for itself: the Peruvian capital with its over 10 million inhabitants and chaotic traffic situation can easily overwhelm or even scare off visitors. Therefore, here a few tips and recommendation that hopefully get you safe and sound around Peru.
Content overview
Traveling by plane in Peru
Travelling by plane is surely the most convenient, quickest and safest way to get to Peru's far-flung attractions. Some airlines, such as LATAM, offer discounted fares reserved for locals and residents only. If you are just visiting the country, make sure you don't book them accidentally as you only end up having to pay a hefty fine upon check-in. At the airports follow the valid safety rules and practices; always monitor your luggage and carry-on.
Due to the sometimes unpredictable weather in the country, delays, moving up or canceling a flight isn't unusual in Peru. Please plan accordingly and don't schedule too tightly.
Traveling by long-distance bus in Peru
Choosing the right bus company is vital. Extremely cheap fares mostly go hand in hand with old and badly maintained buses and overtired drivers. We recommend using better / more expensive bus companies as they usually follow international safety and security standards. Every now and then there are cases where buses traveling at night have been held up, and the passengers been robbed: so even though convenient, try to avoid overnight buses.
Always have an eye on your luggage when waiting at the bus terminal and make sure that your bags get onto the bus (keep the baggage tag you get for your luggage, when it's loaded into the luggage department, safe).
Money, passport and valuables don't belong in the carry-on. As already described in our article "Money matters" better divide your money and carry small amounts in different inside and pants pockets and/or use a money belt for your passport, valuables and a portion of your money.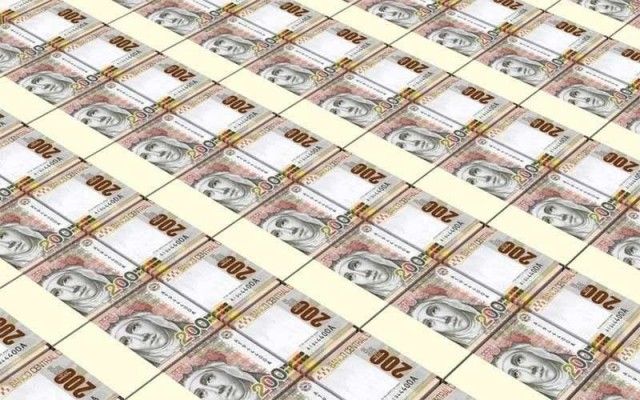 Safety, Security & Travel Advice Series Peru
Traveling to a foreign country is always an exciting experience; visiting Peru is no exception. There are so many new, interesting, and thrilling t...
In the rare case of an assault, don't fight back or provoke the bad guys; but surely, if the situation allows it, you don't have to reveal the content of all your little hiding places.
Traveling by bus through the Peruvian mountainous regions isn't without risks. Due to badly maintained buses, reckless driving, tired drivers and bad roads / missing guardrails regularly serious accidents happen.
Traveling by rental car in Peru
Before renting a car, we highly recommend reflecting on the need for it. Sure, if you are planning to travel through Peru, a car gives you more freedom and flexibility, but driving in Peru and especially in Lima differs greatly from what you are used to and distances are long.
Although Peru's main transportation axes such as the Pan American (north-south direction) and the Carretera Central (west-east direction) are in good condition, in many places poor roads with potholes and narrow mountain roads without guardrails and ruthless and reckless drivers, who apparently don't respect any traffic rules and putting themselves and others at risk, await you. We strongly recommended to not drive at night to avoid encounters with people and animals wandering around on the road, accidents with unlit vehicles and assaults.
Depending on the season and location as well flooding, landslides, fallen rocks, snow and washed away / closed roads can make driving difficult. Although sometimes the journey is the destination, be aware that distances in Peru are extremely long and especially along the Peruvian coast hundreds of kilometers / miles not much of interest is awaiting you.
And for all those that even after all the warnings decide to travel through Peru in a rental car, we at least recommend not picking up the vehicle at the airport. After a long and tiring flight, probably without knowing where exactly you have to go, Lima's traffic is more than a challenge even for experienced drivers. So, better take a taxi to your hotel or arrange a pickup and be confronted with the chaos as a passenger first. All bigger rental car companies have branches in Lima's upper class districts or, on request, bring the car to your hotel.
We recommend only renting a car from one of the many large international companies. Their cars are usually well maintained and they stick to agreed prices. Anyhow, check your contract for hidden charges, insurance and extra mileage costs; and don't forget to read the fine print. Some companies have strict limits where their cars can be driven. Advisable also to check your car on delivery: existing scratches and dents should be noted, a first aid kit is obligatory and just in case you need it, have a look at the spare tire and make sure it's in excellent condition and fits. International rental car companies in Lima include Avis, Budget, Dollar Rent a Car, Hertz and SIXT.
Traveling by train in Peru
Peru doesn't have a developed railway system for the passenger transport. Only on three routes the country can be discovered by train.
The most famous and used route surely is the one from Ollantaytambo, Urubamba or Poroy near Cusco to the Inca citadel Machu Picchu. The train runs several times daily, but should be booked in advance as tickets sell out quickly, especially in the high season. Bookings can be made at travel agencies in Peru or abroad or on the website of Peru Rail.
One of the most amazing and spectacular train journeys surely is the 10-hour ride from Cusco to Puno (Lake Titicaca) which you should not miss. The train runs 3 to 4 times a week and can be booked at travel agencies in Peru and abroad or on the website of Peru Rail.
The third route, that might not exist for much longer because of plans for a new tunnel, is the picturesque journey from Lima to the highest railway station in the Americas and further on to Huancayo. The ride is usually only offered 6 times a year, so make sure you check the date and book in advance on the website of the Ferrocarril Central Andino.