One of the requirements to apply for a resident visa in Peru or to change your visa type, for example from a work visa to a permanent resident visa, are the "Antecedentes policiales, penales y judiciales", issued in your home country and, in case you lived in another country before coming to Peru, in the country of your residence covering the last 5 years.
Many foreigners have no idea what the required "Antecedentes" are, what they correspond to in their home country and how to get them. So, here an attempt at explanation. And while I surely don't know the correct name of the required document in all languages nor the procedure to get it for all countries in the world, I hope I at least can point everyone in the right direction.
What are the Peruvian Antecedentes policiales, penales y judiciales?
The Peruvian Antecedents policiales, penales y judiciales are three different types of police / criminal record checks:
Antecedentes Policiales are a Peruvian Police Clearance Certificate indicating if a person has registered encounters with the police, was involved in any criminal activities or is investigated.
Antecedentes Penales are a Peruvian Criminal Record Check showing if a person was ever convicted of a crime in a Peruvian court; so, it's an official document of the criminal history of a person limited to actual convictions.
Antecedentes Judiciales are a Peruvian Judicial Background Record showing if a person has been incarcerated in any Peruvian jail or has done community service as part of a sentence.
For more detailed information about the three different Peruvian background checks and how to get them for the time you lived in Peru, have a look at our article "Police Clearance Certificate and Criminal Background Check in Peru"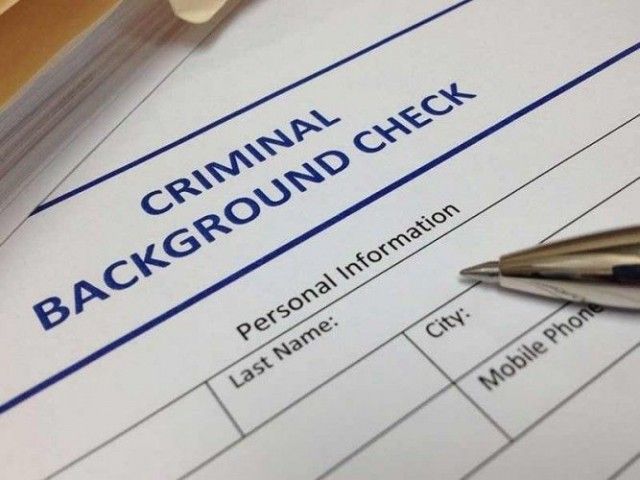 Foreigners, who have lived or are still living in Peru, as well as Peruvians quite often have to provide a police clearance certificate or a crimin...
Anyway, for your resident visa application or for changing your visa type in Peru, you need the criminal record from your home country and, if you lived in another country, from this country and not from Peru.
What kind of background check is accepted?
Most countries around the globe do not have this tripartite record check system. So, as your home country won't issue these three documents as in Peru you simply can't meet this requirement to the full satisfaction of Migraciones.
While shortly after the introduction of the Antecedentes requirement in 2021 Migraciones rejected quite a few polices clearance, criminal record and good-conduct certificates submitted by visa applicants, because they supposedly didn't meet the requirement which is based on the Peruvian system, the Peruvian immigration authority quickly went through a learning curve and now accepts (criminal / background) record checks that where issued by the highest federal police, judicial or national-security authority responsible for such matters in your home country. The name of this document varies from country to country, so make sure you get an official document proving you have a clean rap sheet; a simple national police check isn't enough and won't be accepted.
If you are not sure which document in your home country is accepted, check below or, if you don't find your home country in our list, best check with the Peruvian consulate. They should know as the check is as well needed when applying for a Peruvian resident visa at a consulate.
Some tips and recommendations
We highly recommend applying for your background check while you are still in your home country / country of residence. Applying from abroad, so, for example, while already being in Peru, is often difficult, time consuming and more expensive or impossible. The embassy or consulate of your home country in Peru usually cannot help you in any way.
One of the obstacles when you try to get your record check while already being outside your home country, for some nationalities is that you must provide a current fingerprint card which must include rolled and flat impressions of all ten fingers, your full name and date of birth and the seal/stamp of the police agency and the signature of the official taking the fingerprints. In Lima, this can be done at the National Police Complex (Direccion de Criminalistica PNP) on Av. Aramburu 550.
When you apply for the document make sure it's for "international use", "for use abroad", "for use for a visa application in a foreign country", or similar.
Make sure that the issuing authority authenticates the document; so, the record check is signed, and a seal or stamp put on it which is necessary for the further required authentication / legalization process.
After you received your record check, you have to get an Apostille on it, or, if your home country didn't sign the Hague Apostille Convention, like Canada, have to get a traditional legalization. This can only be done in the country where the document was issued! In some countries you can request from the issuing authority that they forward your record check to the authority responsible for the Apostille which usually saves you time, shipping costs and lots of stress.
In some countries service providers offer to handle all the red tape to get your record check and/or get the Apostille / legalization. Especially, if you are already outside your home country, it might be wise and a good investment to use such a service. Just make sure the company you use is approved and certified. In some countries, it's even obligatory to use such a service provider at one point or the other.
In case your record check is in a foreign language, it has to be translated into Spanish. Do not get it done in your home country. Translations from any language into Spanish are only accepted if they are done by certified translators in Peru!
So, after this general introduction find below information for the most common nationalities that apply for resident visas in Peru on what document Migraciones accepts to meet the "antecedents policales, penales y judiciales" requirement and where / how you can apply for it.
As already mentioned above, we don't know the correct name of the required document in all languages nor the procedure to get it for all countries in the world. Sorry! If you don't find your nationality below, I hope we could at least point you in the right direction and give you some useful recommendations. If you already went through the process of getting the correct document in your home country, please share your experience; great would be the name of the document, who is in charge of issuing it and any other info you are willing to share. Thank you.
United States
US nationals need a "Criminal Record Check" or a "Identity History Summary" which is done in the US by the Criminal Justice Information Services (CJIS) Division of the Federal Bureau of Investigation (FBI). You find more information about the application process on the website of the US Department of State.
Vaughn, an US national who already was in Peru when he applied for his FBI background check and the Apostille, send me a summary of his experience, which I happily share, and which hopefully is helpful to others:
Dear Eva,

With two days remaining on my tourist visa my residency papers were submitted to Migraciones, which means that the visa limit is no longer applicable. The biggest reason for the delay was being so clueless about how to obtain an FBI report and apostillle, and I'm grateful to you for pointing me in the right direction. Whatever activities those Embassy folks may be up to inside their fortress out in Surco, providing useful information evidently has a low priority. To make life easier for some of your readers, I've drafted a summary of how the process works and am sending it along.

This is a two-step process that involves first obtaining the FBI report, and then the apostille, a cover sheet signed and sealed by a government official that validates a document for use in foreign countries. You can either request a report directly from the Bureau or use an FBI Channeler, a company that will deal with the Bureau on your behalf. I chose the latter because it seemed simpler, doesn't cost much more ($50 vs something like $20) and provides a phone contact for handling questions. From a Channeler list I picked one based on cost and expected turn-around time.

They emailed printable instructions and five items to be retuned: a general information form, a form for your M/C or Visa information, and a checklist of necessary items, plus two FBI fingerprint forms to take to the police. (It´s OK to use regular copier paper for these.) Fingerprinting is done at a station on Avenida Aramburu a block west of the Via Expresa, and the fingerprint section is located around the corner on the west side of the building. There was no charge for this, but he sure someone there puts their stamp and signature on each of the forms. Next you need to send the forms back to the Channeler via DHL. At the time their location in Miraflores (700 block of Benavides) had a $45 special for sending documents to the U.S. (Note: there's a guy on the corner-been there for years-who sells great empanadas.)

A few days after receiving your DHL packet they will email your FBI report, which you can then forward to one of the Apostille services. Again there is a list to pick from and I chose one based on the same criteria. The cost was $125 for the service plus $50 for sending back the Apostilled report via DHL. It came in about four weeks, which was what they had estimated.

These documents will then have to be translated into Spanish and the Apostille service I used offered to take care of this, as I imagine they all do. However, I decided to have this done here figuring there was less likelihood of a problem using a translator certified in Peru as opposed to one based overseas. What you will end up with is a stack of papers with the FBI report on the bottom, the Apostille on top of that, the translation on top of that, and on top of everything the translator´s cover sheet with their information, credentials, etc.

Good luck with this and don't forget the empanadas. After all is done and the final payment has been debited to your account, you can also try visiting the Jockey Club on Avenida Larco. You've long known what comes out of the back end of a bull, and at this point you'll also be aware that you have purchased a bureaucratic pile of it for roughly $300. Studying a Racing Form is a good antidote for these unpleasant thoughts, particularly if you do it in a place that serves Miraflores beer at La Victoria prices.

Note: The services used for this did a good job and I wouldn't hesitate to recommend them.

FBI Channeler. Accurate Biommetrics, Itasca, Illinois. (866) 361-9944. Info [at] accuratebiometrics [dot] com
Apostille. Southeast Spanish, Inc. Knoxville, Tennessee. (877) 374-0005. dan.hickman [at] sespanish [dot] com
Translation service (Peru) Peter Spence. (511) 453 2514/(51) 999 190 882. Spencetraducciones [at] gmail [dot] com
Canada
Canadian nationals need a "Certified Criminal Record Check" which is issued in Canada by the Canadian Criminal Real Time Identification Services (CCRTIS) of the Royal Canadian Mounted Police (RCPM). You find more information about the application process on the website of the RCMP. Here the RMCP step-by-step guide.
UK
UK passport holders need an ACRO police certificate which is issued by the National Police Chiefs' Council's Criminal Records Office. You find more information about the application process which can be done online on the website of the Acro Criminal Records Office. 
Australia
Australians need a "National Police Clearance Certificate (NPC) for criminal records that cover all Australian states and territories" which is issued in Australia by the Australian Federal Police (AFP). You find detailed information about the application process on the website of the AFP.
Germany
Germans need a "Führungszeugnis Verwendung Ausland" (criminal record certificate for use aboard) issued in Germany by the Bundesamt für Justiz (Federal Office of Justice). You find detailed information on the website of the Bundesamt für Justiz.
Austria
Austrians need a "Strafregisterauszug" (criminal record certificate). While the Landespolizeidirektion Wien (Federal Police Bureau Vienna) is responsible for keeping the register, the certificate is issued depending where you live by different police departments. You can as well apply online. And the good news, if you are already in Peru, the Austrian consulate is in charge.