Since 2004 Peru's National Drink, the Pisco Sour, has its own day of celebrations. Each year on the first Saturday in February, the country pays homage to its most popular cocktail with the "Dia Nacional del Pisco Sour" (National Pisco Sour Day).
Pisco Sour not only is part of the Peruvian culture and the pride and joy of every Peruvian, but as well officially a National Cultural Patrimony. Every bar and restaurants in Peru serves it and Peruvians drink Pisco Sour whenever there is something to celebrate, when coming together with friends or to welcome strangers and foreigners.
Even though on Pisco Sour Day the famous alcoholic drink is celebrated throughout the country, most festivals and festivities take place in Lima and the Pisco producing regions in the south of Peru.
The celebrations usually include festivals and parties, music performances, concerts, gastronomic fairs, Pisco Sour tastings, competitions and special events in restaurants, bars and hotels.
More information about Pisco Sour including our well-tested recipe for the perfect Pisco Sour can be found in our article "Peruvian Pisco Sour". Try it and celebrate with us.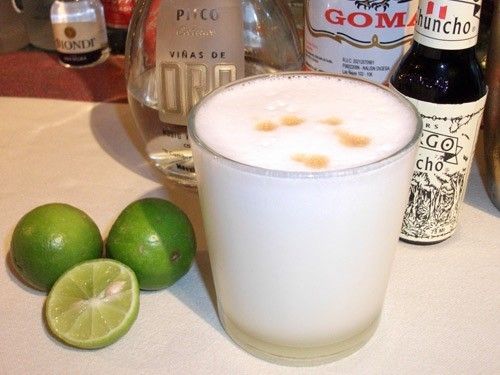 Typical Peruvian Drinks & Beverages
Peru's national drink and most popular cocktail is surely the famous Pisco Sour. It is the welcome drink in Peru and served for literally any occas...