The TAM, Tarjeta Andina de Migracion (Andean Migration Card), is an obligatory migration and statistical control document needed by nationals and foreigners to enter and leave countries of the Andean Community (Comunidad Andina) including Peru.
For years the Tam was a small white card which had to be filled in manually by everyone entering the country, then was stamped at the point of entry by an immigration officer and had to be returned to immigration when leaving the country.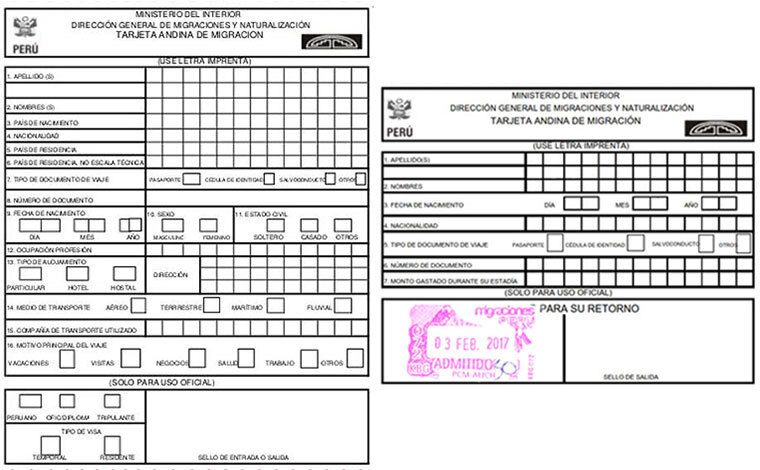 A few years ago, Peru abolished the use of the printed form and implemented the so-called TAM Virtual for entries at Jorge Chávez International Airport (for international travelers) and at authorized seaports (for cruise travelers). So today, in Peru the TAM is in most cases just an entry in the Migraciones database automatically registering your date of entry and departure.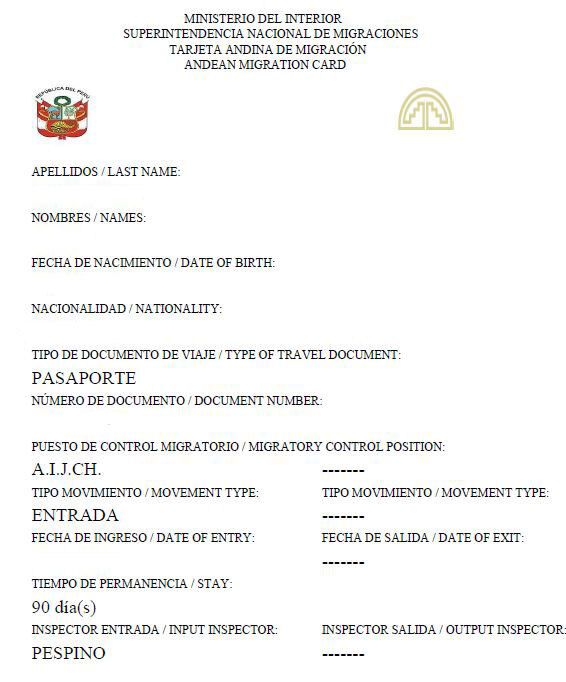 If you want to check which personal data is registered, how many days you were given when you entered the country or if for whatever reason you need to prove when you entered or left Peru, you can retrieve your Tam Virtual on the Migraciones website or the Agencia Digital. Find more information on how it's done in our article "How many days did I get when entering Peru?"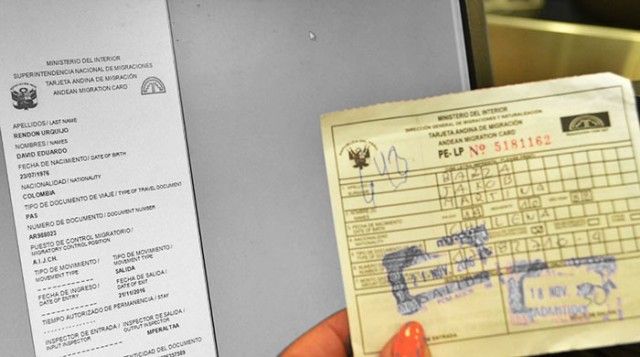 While during the height of the Corona pandemic Peru eliminated the stamping of passports when entering the country, in May 2022 the entry stamp was...