1991 - 10 Nuevos Soles banknote. The Peruvian currency Nuevos Soles has been in circulation since 1991. This is still a current banknote, but being removed from circulation as of 2016, the new monetary system of Peruvian money is named "Soles".
Banknote Front Image
The front of the 10 Nuevos Soles bill shows the portrait of José Abelardo Quiñones Gonzáles, a Peruvian air force hero, born in Pimentel, 1914. Next to his portrait is the flight school "Aviación de Las Palmas" with a replica of the airplane type North American NA-50 "Torito" in which José Quiñones lost his life.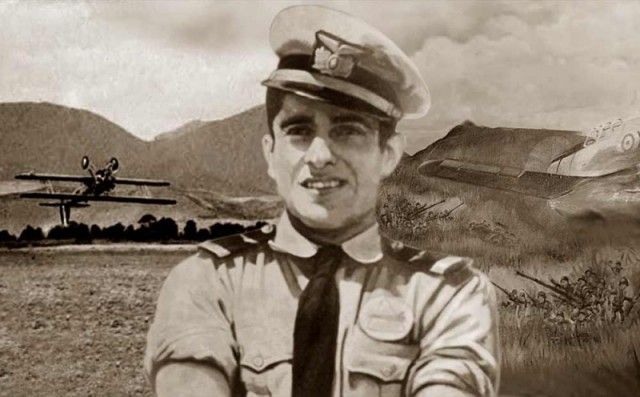 Peruvian Personalities & Founders
José Abelardo Quiñones Gonzáles was a famous Peruvian aviaor. Named the best fighter pilot of the year 1939, he was the first cadet performing an i...
Banknote Back Image
The rear of the 10 Nuevos Soles bill shows once again José Abelardo Quiñones Gonzáles photographed on the day of his graduation, performing an extremely acrobatic presentation. He flew his airplane, a "Caproni 113" upside down only about two meters above the ground. The occasion was the end of the academic year 1938 in the headquarters of the flight school "Central de Aeronáutica - Jorge Chávez".
Security Features
Banknotes in Peru that were issued from 1991 until 2008 have similar security features, making the verifying process much easier.