Without the traditional Causa, summer in Lima is not the same. For Limeños there is no other food on a hot summer day more popular and refreshing than Causa.
While there are hundreds of variations including lots of vegan and vegetarian versions, the traditional Causa Limeña is made of layers of cooked, mashed yellow potatoes, a variety of vegetables (avocado, onions, choclo and aji) and fish (tuna, shellfish) or chicken.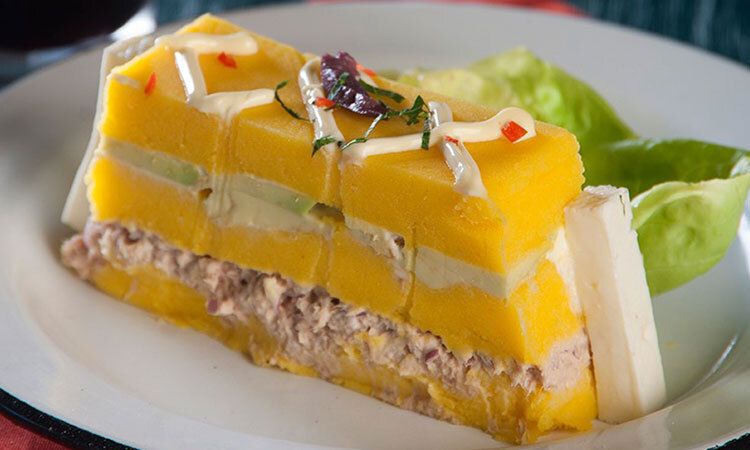 Causa is usually served cold garnished with black olives, hard-boiled egg and probably some shrimps. And while in fancy restaurants, you will get an elaborate decorated mostly round portion, at home the mashed potatoes, the veggies and the meat are layered in a rectangular form, then the Causa is turned upside down, decorated with lots of mayonnaise and served in slices.
Enjoy this light and fresh Peruvian treat.