PromPeru, the Peruvian Commission for the Promotion of Export and Tourism, is Peru's official tourist board in charge of promoting the country's image as a tourist destination and boosting international commerce by promoting Peruvian products around the globe, this way contributing to Peru's sustainable and decentralized development.
Being an agency of the Ministry of Foreign Trade and Tourism (MINCETUR), PromPeru has launched some extremely memorable, creative and highly successful advertisement campaigns and a series of promotional videos that went viral on social media which not only show the highlights of the country's assets, but also capture the essence and soul of Peru.
Additionally, PromPeru created the Marca Peru (the Peru Brand) in association with various Peruvian companies in 2011 to make Peru known and recognized in the world and to promote the purchase and consumption of products created in Peru. Today over 200 Peruvian companies, mainly in the tourism, hotel, agriculture and textile sector, proudly use the Marca Peru logo.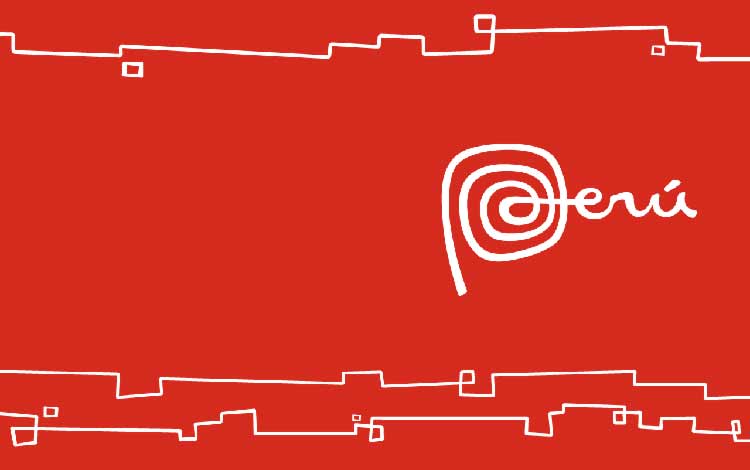 The Marca Peru logo. No images, just the word Perú with the P inspired by the Nazca Lines on a red background - Peru's "national color". Simple, distinctive, fresh and just lovely.

Furthermore, PromPeru and the Peru Brand participate in a large number of events including trade, travel und food fairs each year in all parts of the world.

With all these efforts PromPeru reached and still reaches millions of people around the globe which reflects in a steadily rising number of visitors, an increased demand for Peruvian products, best positions in different relevant rankings and being among the top 3 Latin American countries with the best reputation in the industrialized countries environment.

For their outstanding work PromPeru repeatedly received the prestigious World Travel Award, the "Oscar of the Travel Industry", in the category South America's Leading Tourist Board.

Synonyms: PromPeru