For the third time the Ironman 70.3 Peru organized by the World Triathlon Corporation (WTC) takes place at Lima's Costa Verde mid-April 2019.
Participants first have to swim 1.2 miles (1.9 km) in the waters of the Playa Agua Dulce located in Lima's district Chorrillos. Water temperature is expected to be between 66° - 70°F (19° - 21°C) and water conditions are usually very calm.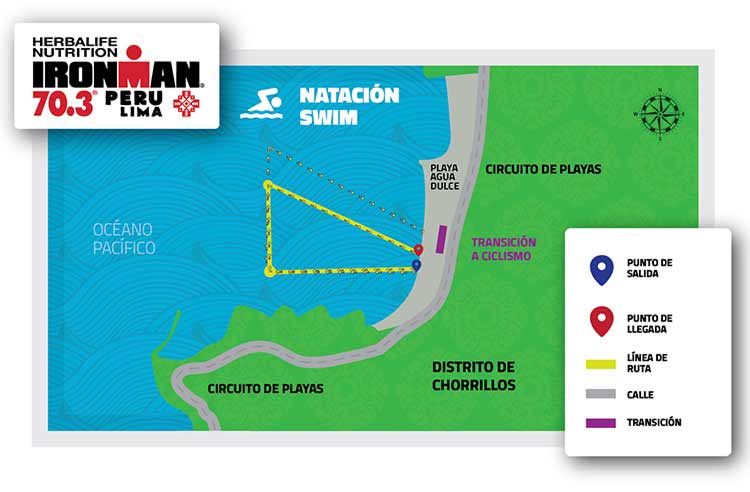 Then participants hop on their bikes and take on the fast 56-mile course (90 km), featuring a very flat route along the beach circuit road Costa Verde. They have to complete three 30 km loops, over wide roads that will be closed for traffic.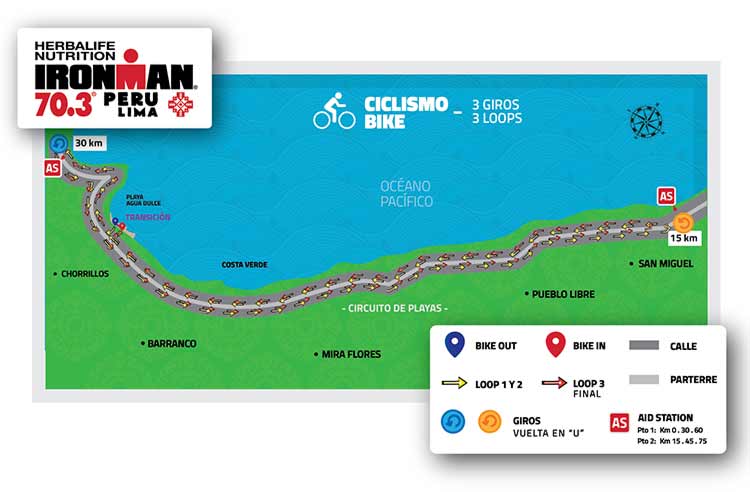 The running course consists of a 13.1-mile (21.1 km) two-loop out-and-back route over the beachfront path of the beach circuit. Offering views of Lima's beautiful beaches, the course is mostly flat and fast and finishes on the beach of Playa Agua Dulce.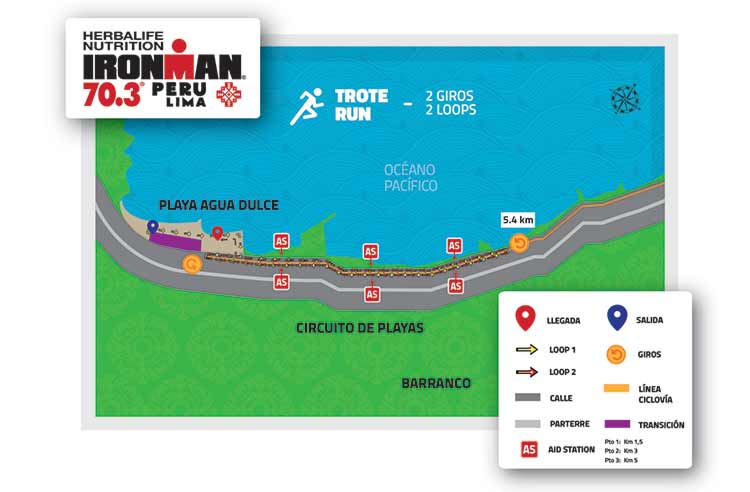 For some participants perhaps interesting: The 2019 Ironman 70.3 Peru offers 30 qualifying slots to the 2019 Ironman 70.3 World Championship in Nice, France and 25 additional slots dedicated to the Women for Tri initiative, applied across all female age group categories.
For non-participants: Be aware that the Circuito de Playas between Chorrillos and San Miguel will be closed for the event.